TMNT Battle For The City Plug N Play Game Pad
Packaging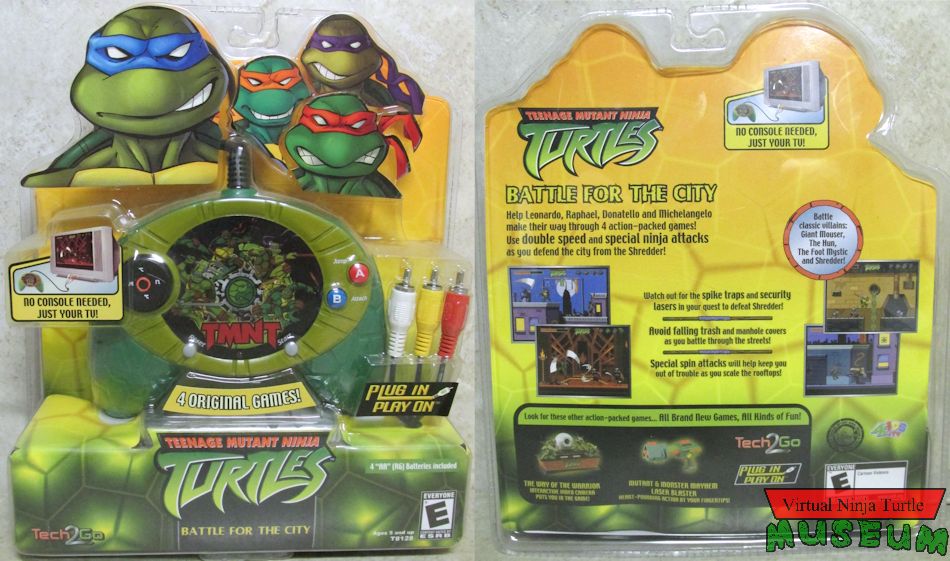 Description
Help Leonardo, Raphael, Donatello and Michelangelo make their way through 4 action-packed games! Use double speed and special ninja attacks as you defend the city from the Shredder!

Watch out for the spike traps and security lasers in your quest to defeat Shredder!

Avoid falling trash and manhole covers as you battle through the streets!

Special spin attacks will help keep you out of trouble as you scale the rooftops!