TMNT Mutant & Monster Mayhem Laser Blaster Game
Packaging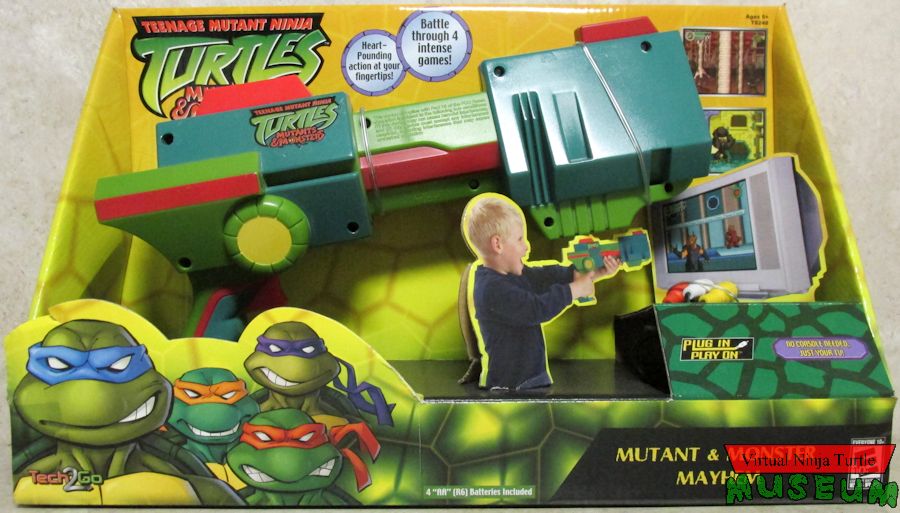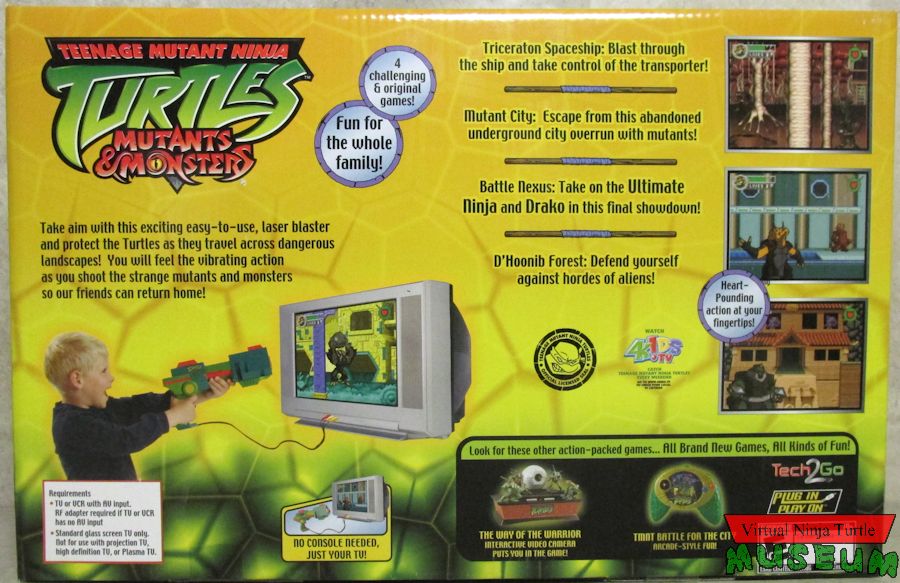 Description
Take aim with this exciting easy-to-use, laser blaster and protect the Turtles as they travel across dangerous landscapes! You will feel the vibrating action as you shoot the strange mutants and monsters so our friends can return home!

Triceraton Spaceship: Blast through the ship and take control of the transporter!

Mutant City: Escape from this abandoned underground city overrun with mutants!

Battle Nexus: Take on the Ultimate Ninja and Drako in this final showdown!

D'Hoonib Forest: Defend yourself against hordes of aliens!