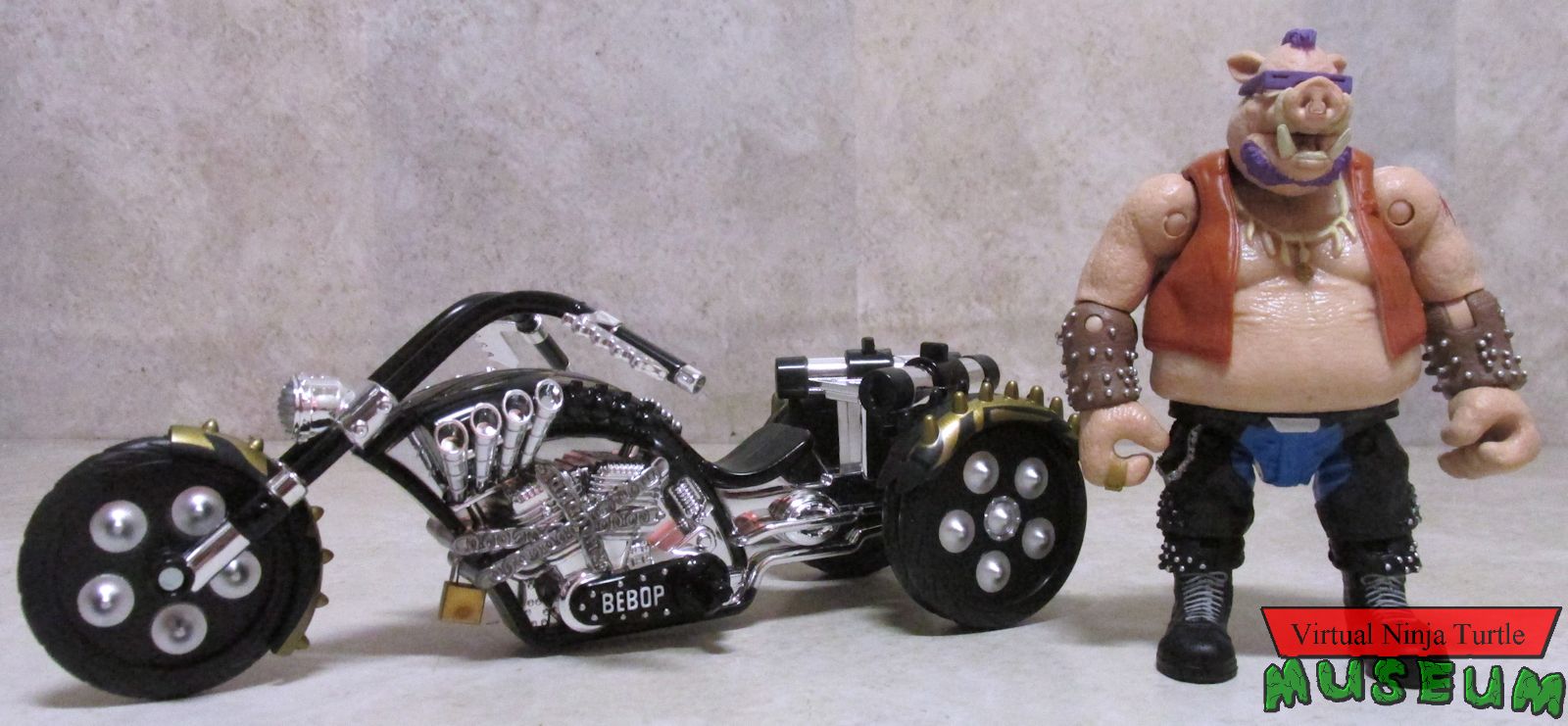 Out of the Shadows SDCC Exclusive Bebop with Chrome Trike
Mean on the Scene
Pack-in Figure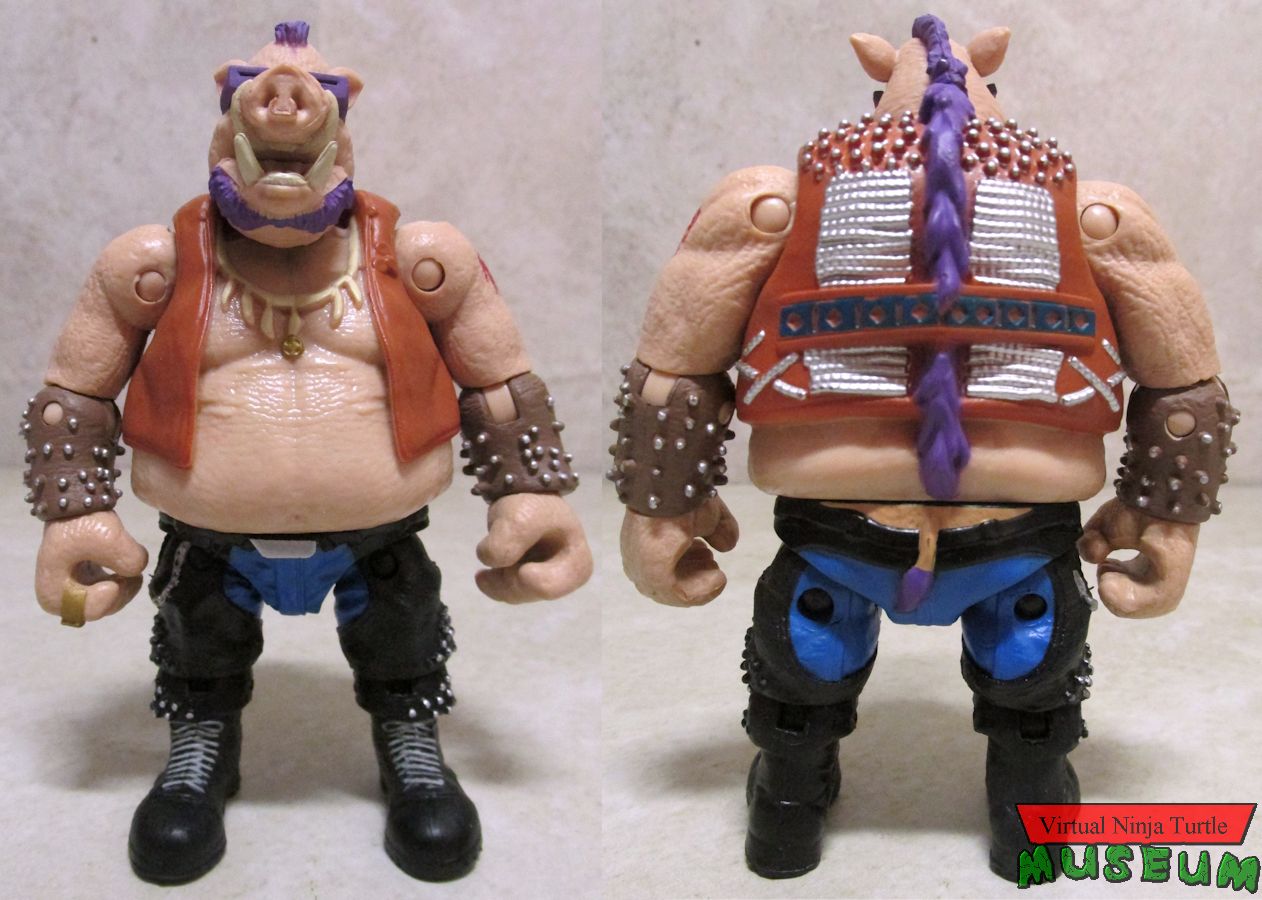 Accessories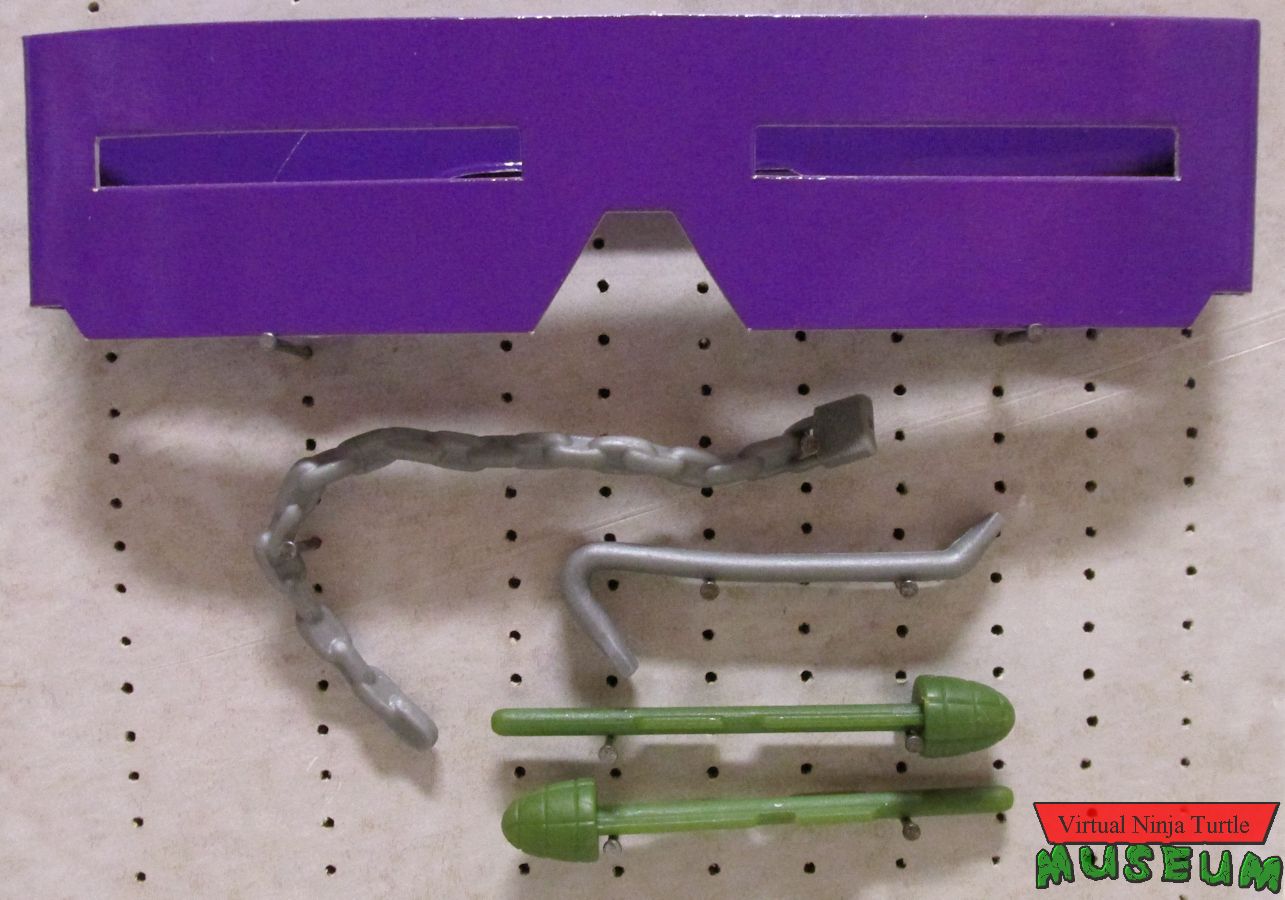 Documents:
Instruction Sheet
Review:
Review and more photos
Description
After 10 years of building motorcycles on television for some of the most influential brands in the world, when Paramount asked me to build two bikes for the new Teenage Mutant Ninja Turtles Movie, I knew it was an opportunity that I just couldn't pass up.

The inspiration for this build came from my introduction to Bebop himself; I knew it had to be a trike, and it had to match his larger- than-life size and persona.

This trike was challenging, but so much fun to build. The innovative dual-wheel design allowed us to incorporaate all things Bebop: an excessive amount of spikes, mounted crowbars, brass knuckle levers, a gold-leaf tribal paint job, easily accessible grenades, and leading the charge... razor-sharp aluminum tusks mounted to the front.

-Paul Jr.



Package Photos
Slip Case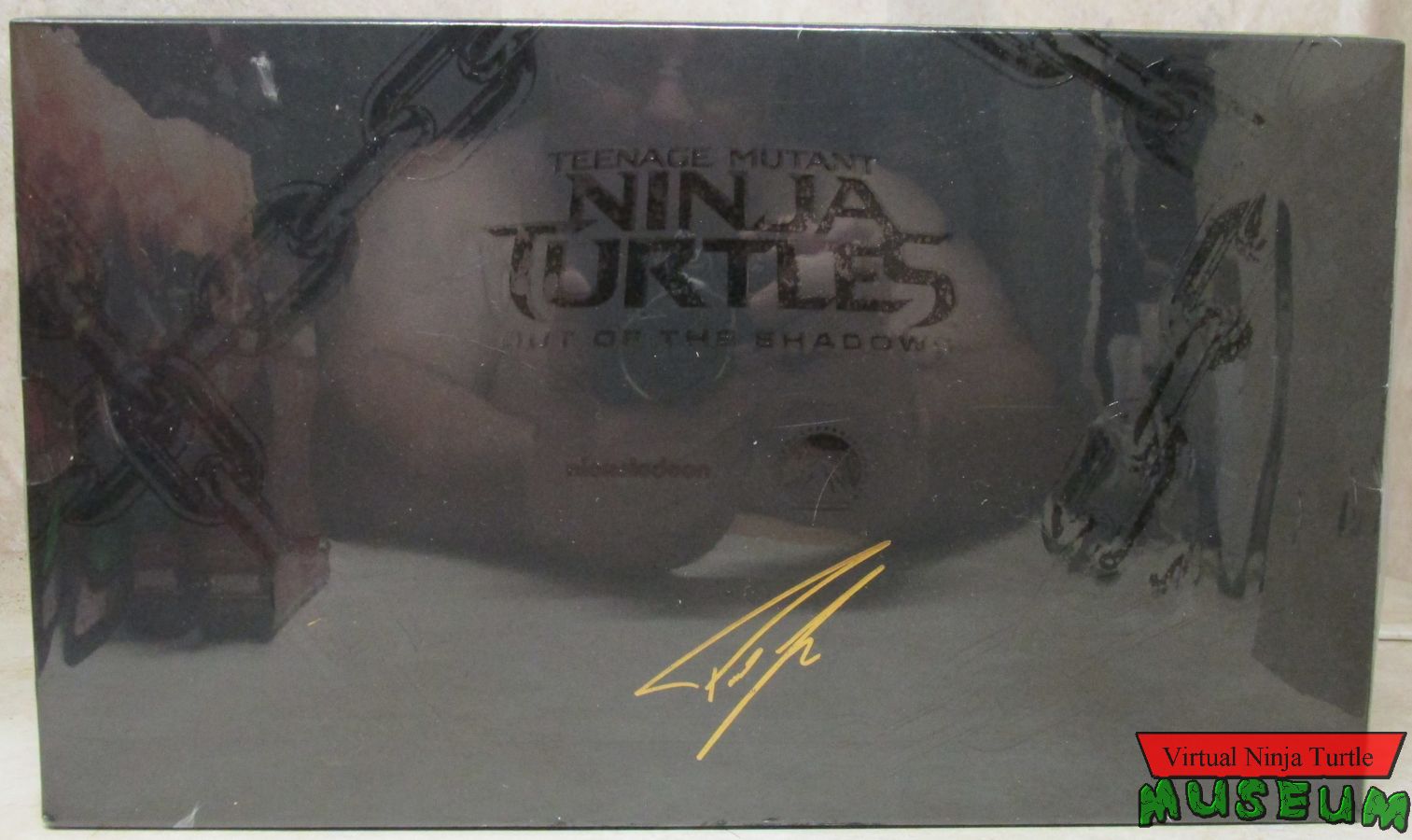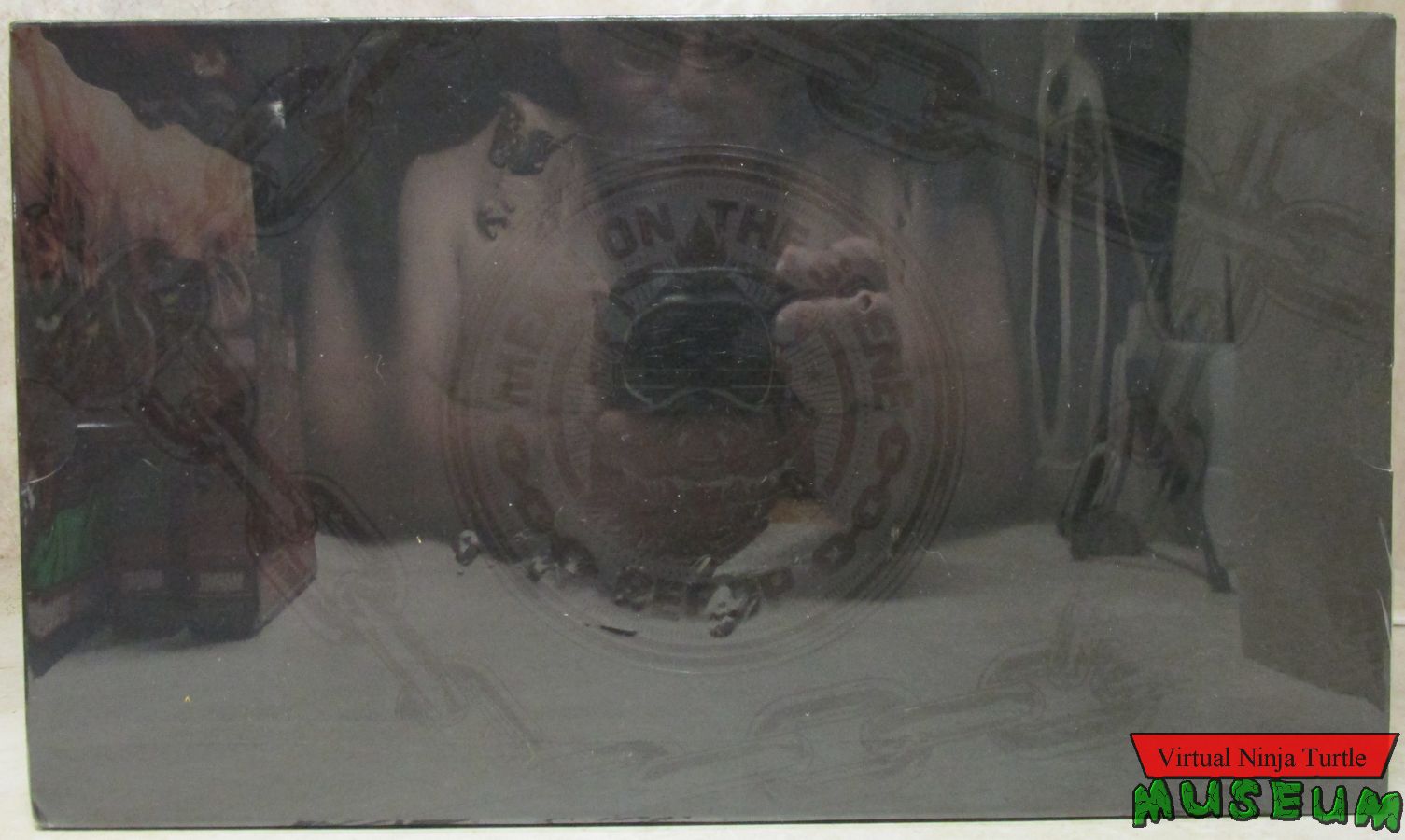 Inner Box