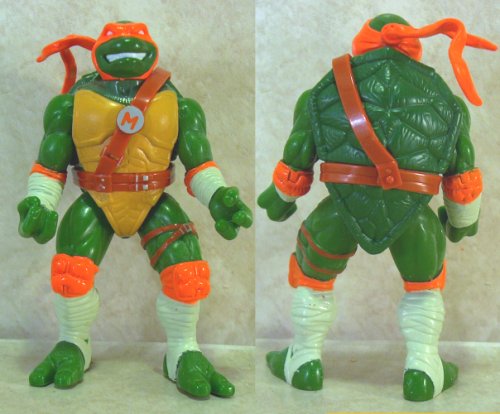 Michaelangelo
Asst. No. 33000
Stock No. 33004
Accessories

Tough-as-Nails Tonfas
Bodacious Baseball Bat & Ball
Groovy Greaser Gun
Shreddin' Slingshot

Way of the Turtle
Splinter says:
"Discipline needs to be moderated with a sense of humor...so go ahead, make a funny!"
Mike stretches his muscles out and then shakes them loosely to build agility. This makes him feel relaxed, while building up enormous flexibilty.

And he's most flexible at being able to party anytime, day or night!


Packaging